Ru Ru x Mikey Babies of January 18, 2012
Lucy 2nd Birthday, Sept 2012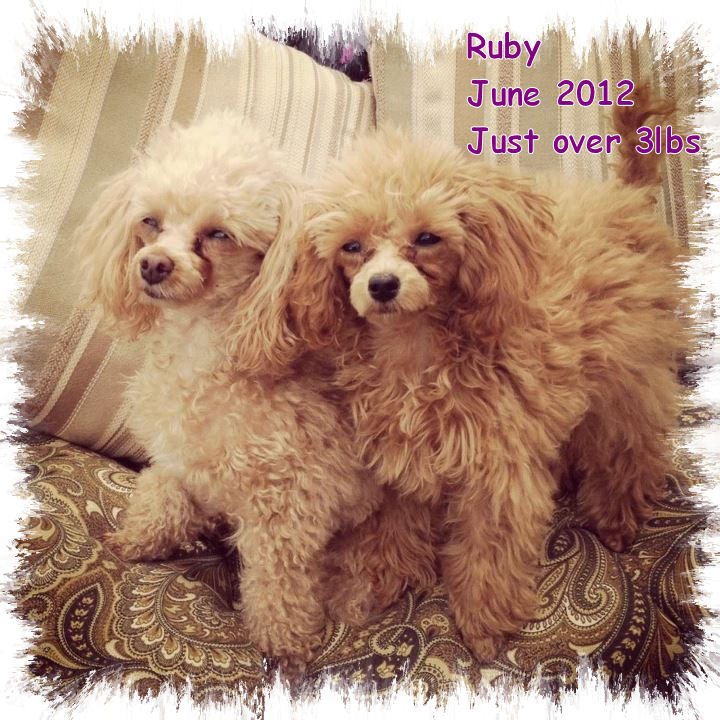 Below are Beemer and Mikey Babies of September 14, 2010 and Beemer's last litter of March 29, 2011.
Daun of Philadelphia, Pa is Taj's new mom.
Teresa of Philadelphia, PA is Bear's new mom.
Leigh Ann of Chesapeake, VA is Lucy's new mom.
Lucy turned 6 months on March 14, 2011 and weighs 5.3lbs. She has grown into quite the little beauty who is a little shy but loves going to the park and cuddling with her mommy.
Natalie of Evansville, IN is London's new mom. He will be silver beige like his half sister pictured above.
London has grown into a very handsome boy weighing 5.1lbs at 7 months. He has an addictive personality making it impossible not to immediately fall in love with him. He will make a great dad in the near future.
Stryder is loved by the Healy Family of Smithfield, VA.
Flanker's new mom is Courtney of Fort Lee, VA
Flanker is 8lbs at 7 months and loves playing outside, traveling and watching over their young son.
PAST PUPPIES